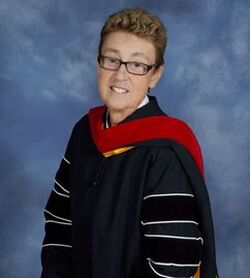 Meet Our Founder
Rev. Dr. Georgia Prescott
Rev. Dr.Georgia Prescott, is a dynamic and humorous speaker, gifted teacher and compassionate counselor.  She is known for her storytelling and bringing the wisdom of spiritual masters from all the great religions into her talks.
Rev. Georgia founded the Center for Spiritual Awareness, then called the Sacramento Church of Religious Science, in late 1998 shortly after graduation from Holmes Institute of Consciousness studies.
2014 Inductee to the Martin Luther King, Jr.
Board of Preachers, Morehouse College Our History
Rev. Dr. Georgia Prescott, newly licensed, founded the present Center for Spiritual Awareness in 1998. While there had been a vibrant and then no-so-vibrant church in Sacramento at one time known as the First Church of Religious Science, it closed 15 years before Rev. Prescott's arrival.
Rev Georgia started by renting a small room at the Hart Senior Center in Midtown, Sacramento. After spending the previous month going door-to-door with flyers in the area announcing the 1st service, Rev. Georgia asked 12 of her friends in Santa Rosa to "seed" the congregation and the 16-year-old son of a friend to play the piano, we began. In addition to her 12 friends, another 12 came that first Sunday from flyers delivered and flyers sent to Science of Mind subscribers. The challenge came when only a few of the Santa Rosa friends were willing to make the drive back, so from 24 the first week, we declined in numbers to 16 the second and back to a local 12 the third week.
Initial growth was slow, and a new Board of Trustees formed. After six first six months, we had outgrown the little room to a larger room and after the first year to the ballroom at the Hart Senior Center. There was no available storage at the Senior Center, so we had to take everything with us each week, including the fledgling bookstore and all the children's toys and crib back to my garage.
In addition to challenges associated with church-in-a-box, we also didn't have a place to teach classes. Rev. Georgia couldn't find a local church to rent us classroom space. So, we used an empty conference room at un unused real estate office for the first Foundation class. Each student had to bring their chairs each week.
Since Rev. Georgia was still working in Santa Rosa and only coming to Sacramento from Thursday to Sunday afternoon, she took no salary for the first six months and all contributions were directed to our "let's find a place to rent" fund. After six months, it was clear the church was going to be viable, so Rev. Georgia quit her job as executive director of the Council on Aging and moved to Sacramento to work full time in ministry.
At the two-year mark, we were ready to find a place to rent where we could have a seven day a week church. The Board split midtown into a grid, and each started a search for a rental. Board member Maxine Scott said she found a place a little outside of our intended area but thought it was worth a look. It turned out to be a filthy abandoned restaurant. The last owner was a bingo parlor by the Elks Club in West Sacramento sandwiched between two "adult experience" motels. Worse yet, it wasn't for rent, only for sale by the owner who wanted to get out from under it. He only wanted $50,000 down and would carry the rest in payments we could afford. I couldn't see it, but Maxine could, and her enthusiasm drove the rest of us to try to figure out financing to add to the $20,000 we had in our fund. Two days after our finance meeting, a local attorney called to ask if I was a minister in a Religious Science church that had re-opened in the area and told me she was holding a $25,000 bequeath from a former Practitioner of the original church! God had spoken, and we found someone in the congregation to lend us the final $5,000.
We spent the first-month cleaning, removing carpets, painting, and getting the place livable. We rented folding chairs for every Sunday and worshiped without carpet for three months until we could afford to relay the carpet, which was done by folks in the church, so we overlooked the lumpy, not-quite reach the edges look of the flooring.
To separate ourselves from the image and controversy of Scientology, we held a congregational contest and voted on the name Center for Spiritual Awareness. The fledgling church grew with a determined focus on the diversity of membership and bringing in children. A music focus of gospel gave birth to the CSA New Thought Gospel Choir. Classes were all taught by Rev. Georgia, including our single Practitioner Student, Peggy Tillery. One of her fondest moments of this location was the Season for Nonviolence Motorcycle Runs we use to host, inviting a very diverse group of clubs to ride together in peace and then come back for a picnic in the parking lot.
We grew in that building from the year 2002 to 2009. During that time, property values soared as a result of the City of West Sacramento building City Hall two doors down and the Community College going in across the street. We bought the building for $350,000 and sold it for $1.1 million. On the promise of a congregant of a $1 million gift, we purchased the present location (at that time a shell with four walls, a floor, and a roof without electricity or plumbing) for $2.1 million. The gift never materialized, and the seller took the paper for six months. We borrowed $495,000 from members of the congregation to do the build-outs, giving us the church we worship in today.
We continued to grow and have recently developed small groups to help in that effort, becoming much more than a worship and education center. Our community has strong bonds forming among spiritually centered people.
Many people have contributed to the success of this community to the start-up of CSA, including but not limited to Rev. Gene Scott, Rev. Brynde Lambert, Dale Covey, Rhonda Youngblood, Rosemary Mayfield, Rebecca Davis, Rev. Cheri Jensen, Rev. Julie Interrante, Sheila Brooks, Bess Brewer, Connie Gehrt and Joe Meyer, the original Board and many more.